AI Video Creation: A Comparison of Top 10 Platforms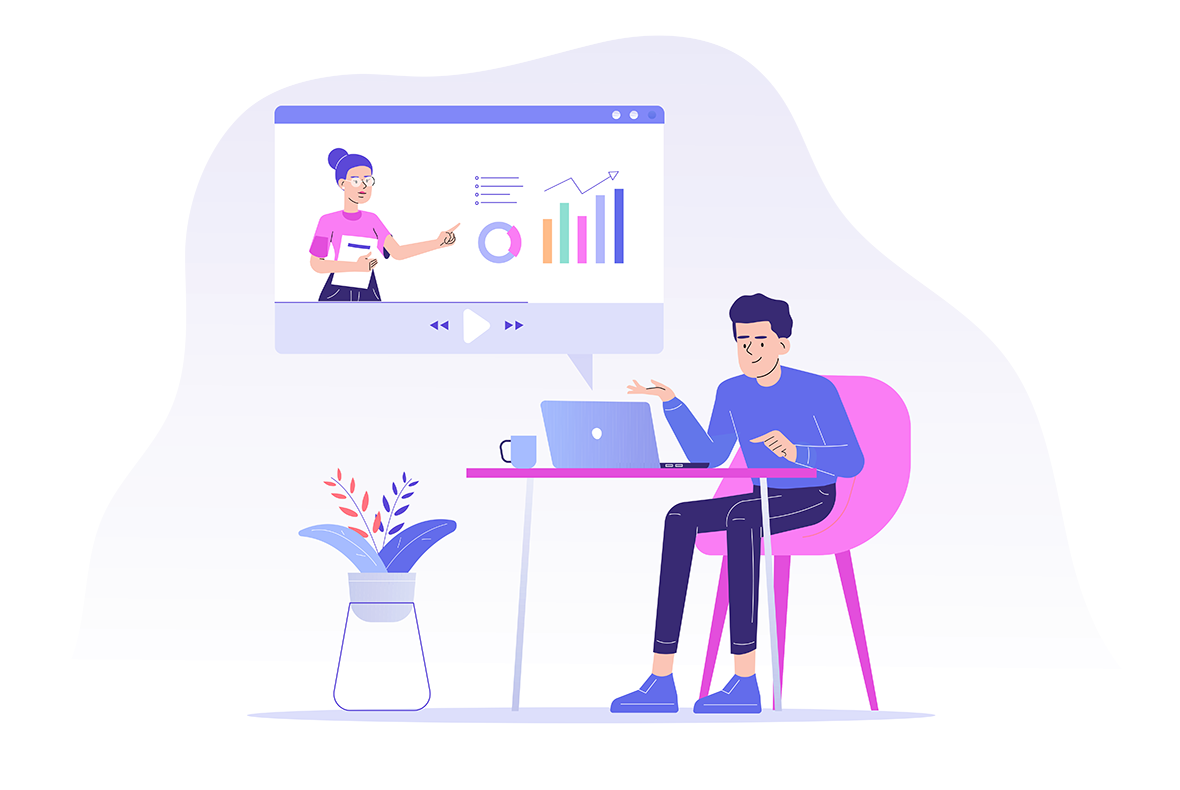 Video content is king in the digital landscape. However, creating high-quality videos can be time-consuming, technically challenging, and expensive. To solve these challenges, a new breed of AI-powered video creation tools is transforming how we create and share video content. These platforms leverage artificial intelligence to simplify the video creation process, making it accessible to anyone, regardless of their technical skills or budget.
Let's explore the top 10 AI video creation platforms that are reshaping the industry:
Pictory is a versatile AI video generator that can turn scripts into high-conversion Video Sales Letters, complete with stock footage, music, and voiceovers, all in just a few minutes. You can create short, branded video snippets from long-form videos, like your Zoom, Teams & Webinar recordings, perfect for sharing across your social media platforms.
One of its remarkable features is its ability to transform blog posts into engaging videos, giving your blog a new lease of life while helping to boost your search engine rankings and readership. Pictory also offers an automatic captioning feature which is a game-changer in today's digital landscape, where 85% of social media videos are watched on mute.
Creates short, branded videos from long-form content
Transforms scripts into high-conversion Video Sales Letters
Turns blog posts into engaging videos
Adds captions to videos automatically
Synthesys is a trailblazer in the realm of AI video generation, offering natural-sounding, high-quality voiceovers and dynamic media presentations for commercial use. The Synthesys Text-to-Speech (TTS) and Text-to-Video (TTV) technology can breathe life into your explainer videos or product tutorials in mere minutes.
With Synthesys, you get AI virtual avatars that look, talk, and act like their human counterparts, creating a relatable and emotional connection with your audience. These features can significantly enhance your digital content and elevate your brand.
AI virtual avatars that mimic human counterparts
Text-to-Speech (TTS) and Text-to-Video (TTV) capabilities
Enhances explainer videos and product tutorials
Natural, high-quality voiceovers
Synthesia is the top AI video creation platform allowing you to create professional videos in as little as 15 minutes. It supports over 120 languages and offers more than 140 diverse AI avatars to choose from.
With Synthesia, you can say goodbye to cameras, microphones, and actors and create videos as diverse as your team. You can also create your own AI avatar, or 'digital twin'. The best part? No video editing skills are required, and you can get started without a credit card.
Create professional videos in 15 minutes
Supports over 120 languages
Offers over 140 diverse AI avatars
Allows users to create their own AI avatar
Deepbrain AI offers an AI-powered text-to-video editor that can turn your text into videos in just a few minutes with its photorealistic AI avatars. You can cut your time and costs by up to 80% using this tool.
Deepbrain AI offers a unique feature that allows you to create content automatically simply by uploading a PPT file. The tool also offers various templates for beginners and a one-click subtitle generation feature for your convenience.
AI-powered text-to-video editor
Photorealistic AI avatars
Automatically creates videos from uploaded PPT files
One-click subtitle generation
InVideo allows you to create publish-worthy videos on day one with over 5000+ professionally created templates for any use case. This tool simplifies video creation with ready-made templates that you can quickly customise.
InVideo comes with single-click shortcuts that let you remove the background of your product images, add stock media and music, apply your brand's colours and fonts, and much more. The tool's AI also helps you to boost your productivity by generating a script using basic text prompts, or by converting your article or blog into a video in mere minutes.
5000+ professionally created templates
Single-click shortcuts for editing
AI tools to boost productivity
Converts articles or blogs into videos
HeyGen is a unique video platform that allows users to create engaging business videos using generative AI, and it's as easy as making PowerPoint presentations. You can choose from 300+ voices available in 40+ languages, or create a custom avatar using your own voice via uploaded recordings.
The platform features a face-swap option for personalising avatars, along with a suite of other tools for video production. HeyGen is free for use for 1 minute daily, with more extensive usage starting at $48 per month.
Scale video production with AI avatars
No video editing skills needed
Lip-sync with 300+ voices in 40+ languages
Generate videos in minutes
Veed.io allows users to create unique videos with custom text, colors, fonts, and music. Its standout feature is Auto Transcribe, which transcribes videos at the push of a button.
The platform requires no software downloads and is user-friendly, even for those without video editing experience. Veed.io is free to use for videos under 10 minutes.
Create professional demos and tutorials
Record your screen and webcam for videos
AI automatic subtitling tool
Enhance videos with autogenerated subtitles, soundwaves, and more
Elai is a simple-to-use platform that enables users to create AI videos with just text. By pasting a blog post URL or HTML text and choosing a template, Elai's generator will do the rest.
The platform supports over 60 languages and offers 25 avatars. Elai is free to use with a 1-minute credit.
AI video storyboard for storytelling
Generate personalised videos in one click
Designed for business growth at an enterprise level
Colossyan is an AI video platform designed for workplace learning. The platform allows users to create AI videos from text and auto-translate these into dozens of languages.
Its unique feature is its customisable avatars that can recite scripts in various accents and languages. Colossyan is also equipped with features like auto-translations, subtitles, and screen recording enhancements.
Create learning videos from text and PDFs or PPTs
Diverse range of AI avatars
Auto-translate videos with a single click
FlexClip provides a simple interface for creators at any skill level to produce videos using AI. It offers hundreds of video templates, AI-generated subtitles, a background remover, and a text-to-speech engine.
The platform also comes with a massive collection of text animations, dynamic vector elements, and transitions to help you level up your video creation process.
Streamline video creation process with AI
1,000+ text animations and preset styles
Millions of dynamic vector elements
Rich transitions and overlays
The rise of AI in video creation is revolutionising how we create and consume video content. By providing user-friendly, cost-effective solutions, these platforms are making video creation accessible to everyone. Whether you're a content marketer, a business owner, or just an individual looking to create engaging videos, there's an AI platform out there that can cater to your needs.
Ultimately, choosing the right AI video creation tool will depend on your specific requirements - whether it's ease of use, specific features like automatic subtitling or voiceovers, language options, or budget constraints. By understanding your needs and exploring the different options available, you can choose the perfect tool to bring your video vision to life.